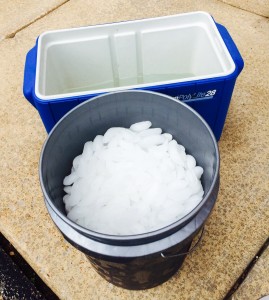 Several of Agape's staff members have recently been nominated for the ALS Ice Bucket Challenge. Scroll down for each of their video responses. Enjoy!
A Foreword From Darrell Provinse, MA, LPC, NCC, President & CEO:

I just wanted to take a minute to address the controversy surrounding the ice bucket challenge. As with most things that get a lot of attention, controversy quickly follows. Both sides, I believe, especially in this case, are well intended and make very valid points. I was not aware of the controversy when I accepted the challenge. It says in scripture that God blesses the man who keeps his promises. ALS is a terrible disease. It certainly should be eradicated, and I strongly empathize with those who are ravaged by this terrible scourge. I would like to do my part to support efforts to combat this terrible illness, but in no way would I like to support any hidden agenda.

Many of you know that I have is special needs son who is now 19 years old. I love him deeply. My wife, my sister and myself have sacrificed a great deal over the years in time, energy, finances, etc. on his behalf. My son stands as a testament to my belief about human life and its value. We don't preach it, we don't scream it, to date we don't even blog it, but we do live it. He is a beautiful and loving person who provides a lot of joy in our lives. However, he has many challenges and disabilities and will never live independently. Several of the counselors at Agape have children with special needs ranging from the moderate to the severe. All of them have a heart for all human life.

Our agency is dedicated to healing and helping people, and even saving lives. We in every way seek to glorify God and honor life. Having said this, it is my prayer that the funds that are raised to combat ALS are used appropriately and in a manner that glorifies the Creator. It is my understanding, although this is not at all my area of expertise, that the most promising gains in research have come from adult stem cell use, but I have also heard that the cells taken from placentas and umbilical cords have been used. I pray that God will guide those seeking a cure for this disease to find ways that do not take life from some in order to extend it for others. We love and appreciate all who support us, and trust that you understand our heart in this matter.

– Darrell Provinse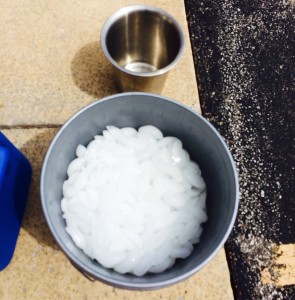 If you would like to know more about ALS (Amyotrophic Lateral Sclerosis, a.k.a. Lou Gehrig's Disease) and the Ice Bucket Challenge, click
here
to visit the ALS Association website.
Agape ALS Ice Bucket Challenge Video #1, Darrell Provinse:
Thank you to Intern Counselor, Geries Shaheen, who nominated Darrell Provinse for the Ice Bucket Challenge (Geries' Ice Bucket Video can be seen here)… From Darrell, "My peeps seemed to be enjoying this way too much. I wasn't sure about being tied up, but they assured me that that was what everyone was doing. They love me and I can trust them, right?"
Darrell nominated our counselors, Kristy Cobillas & Dwain Sliger, and administrative assistant, Jessica Webb. Check back here later, their videos will be coming soon!
 Agape ALS Ice Bucket Challenge Video #2, Dwain Sliger:
In response to Darrell Provinse's nomination and in support of ethical ALS research, Agape Counselor, Dwain Sliger takes the ALS Ice Bucket Challenge!
Agape ALS Ice Bucket Challenge Video #3, Kristy Cobillas:
Kristy Cobillas, Counselor at Agape Christian Counseling Services St. Louis, takes the ALS Ice Bucket Challenge! She was nominated by President/ CEO of Agape, Darrell Provinse… But first, she discusses the importance of the ALS Awareness!
Kristy nominated our counselors, Zach Sander and Cathy Downen. Check back here later, their videos will be coming soon!
Agape ALS Ice Bucket Challenge Video #4, Zach Sander:
Agape Family & Marriage Counselor, Zach Sander, does the Ice Bucket Challenge with lake water from the beautiful Lake St. Louis Office! Thank you to Agape Counselor, Kristy Cobillas, who nominated Zach for the ALS Ice Bucket Challenge.