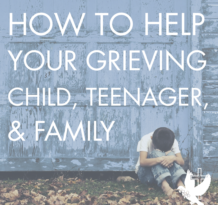 By Lisa Mottola Ernst, MSW, LCSW
In working with grieving children, teens and families, I get many questions concerning children and their ability to grieve.
Why do they want to go to their best friend's house for a sleepover, when grandpa just died a week ago?
Why can I do to support my child?
Before answering these questions, it is important to note that children grieve differently than adults. For them, the loss of a parent, sister, brother, grandparent,…