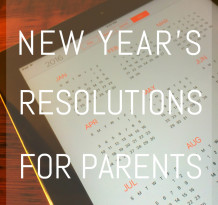 by Carolyn Knarr, MSW, LCSW, Director of Children's Therapeutic Services
Every year around this time many of us make new year's resolutions but very few of us keep them. Here are some resolutions for parents that are worth keeping:
1. Increase the amount of time you spend in casual conversation with your child.
A recent study showed that 85% of what parents say to their children is either telling them what to do or what not to do. Very quickly, children turn off their listening ears.…