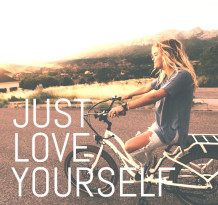 Kathy, I want to transform my relationships with others this year. I want to be more patient, forgiving, and compassionate, have better boundaries and be more loving. How can I do this?
Just Love Yourself!
How can you demonstrate patience if you are not patient and kind with yourself?
How can you be forgiving if you are judgmental and unforgiving toward yourself?
How can you show mercy and compassion to others if you are critical of yourself?
How can you have healthy boundaries…