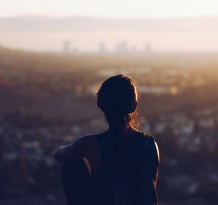 By Kimberly Webb, MA, MBA, PLPC
But this season of the year always hurts so much!  It is the time of year I lost my brother. When the weather turns colder, I just don't want to do anything, and my family holidays have just never been anything but a reminder of what I've lost.
This is a paraphrase of real life stories,  related to me again and again from clients, each reflecting its own version of details but leaving behind the same message.  Loss is hard!
In my own life, …