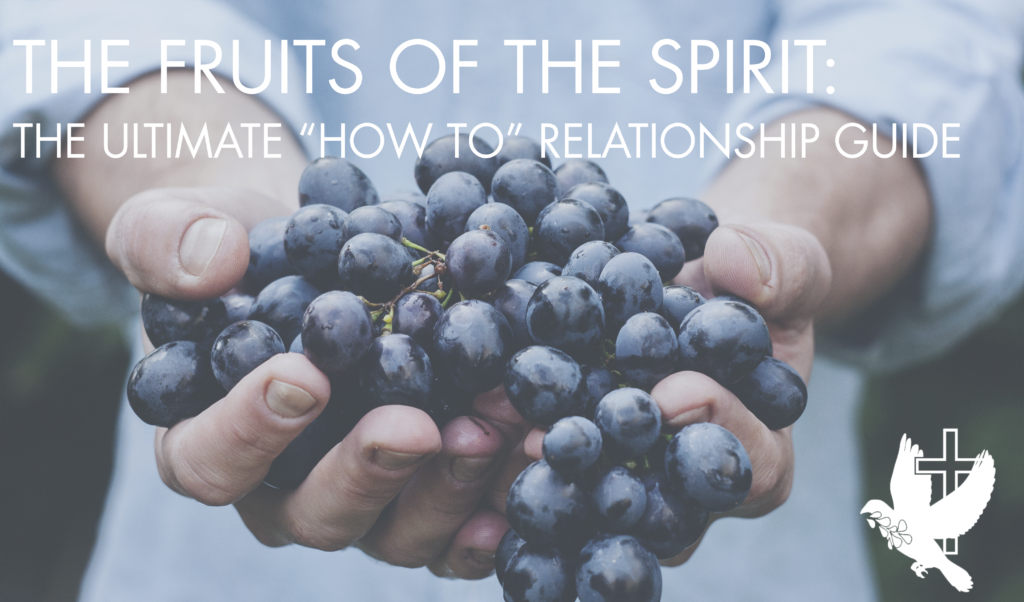 As we enter the new year, many couples might be considering how they can resolve to improve their relationship. When we want to improve something, it's often beneficial to turn to "how-to" advice. The Bible actually has many great guidelines and "how-to's" that can help us achieve healthy, long term commitments. One of those "how-to" lists is widely known as "the fruits of the spirit." These fruits apply to many areas of our lives, and as a therapist, I see a direct application to the area of relationships. The interpretation given below is my own. I am not a trained Bible scholar, nor a pastor. Below are some of my personal reflections that have been personally acquired in my 30 years of marriage as well as nearly 20 years of working with couples in a psychotherapy setting.  Long term committed relationships are not easy to maintain because relationships reveal the best and the worst in us.  Following a "how-to" list such as "the fruits of the spirit," will help to make that relationship journey more empowering, loving, peaceful, and fruitful!
The Fruits of The Spirit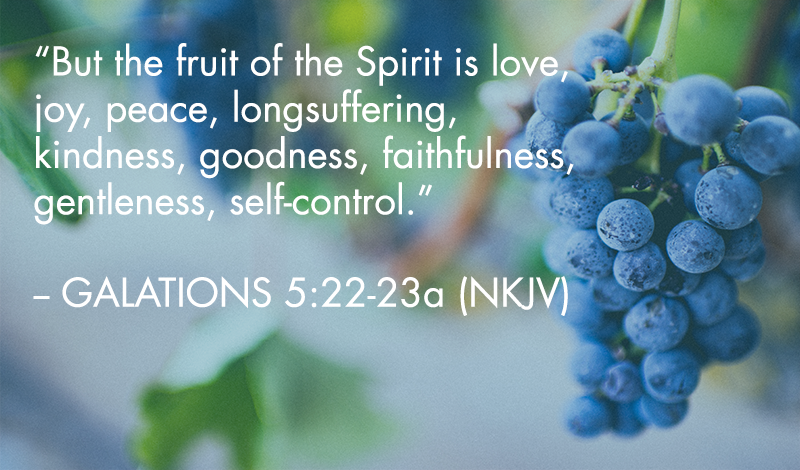 Love
We're not talking about warm, mushy feelings. It's not about gaining or regaining feelings you had when you were dating. That is being "twitterpated," meaning infatuated or obsessed, which is an immature love. The 'fruits of the spirit' kind of love is a transcendent love that flows from a decision that is based on a covenant commitment. It is the unconditional love that we show to our spouse, and it is unselfish and serving. It is also showing yourself unconditional love, validation, and acceptance so that you can extend the same to your partner. It is being able to confront each other, to have good boundaries, to refrain from enabling unhealthy behavior, while maintaining a strong sense of self.
Joy
We're not talking about happiness. Happiness is an emotion that is often based on external circumstances. Joy is internal. It's not being dependent on our partner to be joyful. It is a response to knowing that God is working in our own life, that he has a plan for us. It is knowing we are loved by Him and we can therefore love ourselves. Joy is a decision and a byproduct of having our identity come from that which is internal, not that which is external.
Peace
We're not talking about an absence of chaos and conflict in our relationship or otherwise. Peace is an inner stillness that we have in the midst of chaos and conflict that is a result of knowing we are loved by God and that He has our best interest at heart. It is the ability to calm our own anxiety and not shift that responsibility to our partner.
Longsuffering/Patience
We're not talking about having the ability to wait. Joyce Meyer said it this way: "Patience is not the ability to wait, but having a good attitude while you're waiting." Longsuffering is having the ability to keep a healthy perspective when life doesn't go our way. It is having the patience to be in good relationship with others, and in good relationship with our own self. It is tolerating being uncomfortable and knowing that growth in relationship and self will ultimately come from discomfort. It's not over-reacting, or under-reacting to situations. It's the ability to regulate our emotions and not always having to "get our way" or always "be right."
Kindness
We're not talking about permissiveness. Kindness is a powerful display of self-regulation and leadership.  It is being able to challenge a tendency toward a prideful personality. A person who has a strong sense of self is able to be flexible and to adapt to the needs of their loved one.
Goodness
We're not talking about mere acts of goodness. Goodness reflects the heart and character of a person. A good deed motivated by righteousness and a desire to be a blessing is different from the same good deed motivated by manipulation, blame or guilt. When we respond to our spouse with wanting to do the right thing, and act out of compassion and love, we demonstrate goodness.
Faithfulness
We're not talking about absence of boundaries. Faithfulness in marriage implies a deep sense of integrity and character. Selfishness, hypocrisy, and apathy have no part in faithfulness. A faithful spouse consistently does what is right even if it doesn't feel good.
Gentleness
We're not talking about meekness or weakness.  Gentleness is intentionally demonstrating a mild temperament and proceeding with mercy, humility, compassion, and empathy. Just like kindness, gentleness is a very powerful trait. It is not showing hardness, roughness, and impulsivity. Gentleness forgives, is kind, and acts without hostility and resentment.
Self-Control
We're not talking about will power. Will power is about connection to a behavior. Self-control is a connection with self. It is the ability to manage our emotions, to restrain and have good boundaries for self. It is having empathy for ourselves and the ability to meet our needs by providing what is best for ourselves. It's having the ability to do what is right, even if we don't feel like doing it.
I encourage you to give this "how-to" list a try….. Who knows? You just might see a difference in yourself and your relationship.
Blessings,

Kathryn Manley, MS, LPC, CST

Individual, Family, and Marriage Counseling
Certified Sex Therapist (AASECT)